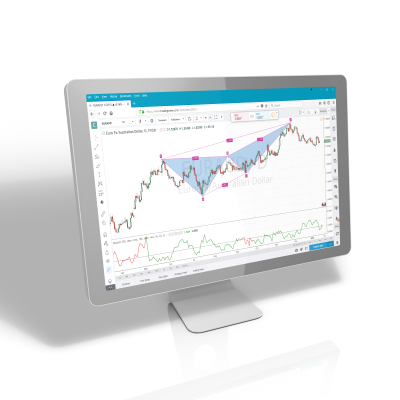 TradingView is one of the most popular online/mobile charting (and trading) platforms on the market, and it combines stock and forex charts with a community of investors who share their trading ideas. It has been a long time coming, but we are pleased to announce the release of our HPC Lite for TradingView product. There are many pretenders, but HPC is the only authorized and official Harmonic Pattern Software for the TradingView platform that automatically screens user-specified markets and timeframes to pinpoint precision opportunities based upon the pattern rules consistent with other HPC versions. With HPC Lite for TradingView, which operates on both the web-based and mobile TradingView platforms, you can take your patterns with you everywhere!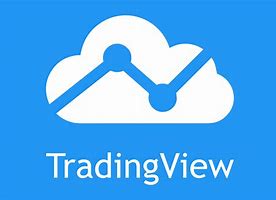 HPC Lite for TradingView is also one of the few harmonic pattern tools fully endorsed by Scott Carney, the president and founder of HarmonicTrader.com. Scott owns all of the trademarks associated with the harmonic patterns and is the hands-down expert in teaching others how to trade the patterns.
When you purchase a HPC Lite for TradingView license you will receive a complimentary 30-day Gold membership for Scott's Harmonic Trader program where you will learn how to trade the patterns from the expert.
HPC Lite for TradingView is currently available as a lifetime license:
Tier
Description
HPC Lite
HPC Lite for TradingView is comprised of two chart indicators (e.g., one for MW patterns, and another for ABCD and Shark patterns) that automatically scan for and draw the correct patterns, the ampRSI, HSI, and HSI Arrows indicators, and your license includes access to Scott's Harmonic Pattern Foundation Course, which is a series of educational videos developed specifically for the TradingView platform. Automatic software updates are also included.

Please review the Terms and Conditions at the bottom of this page.

Lifetime (One-Time Purchase): for $795.00

All HPC Lite for TradingView licenses receive a 30-day complimentary Harmonic Trader Gold Membership, which includes live harmonic trading sessions with Scott Carney, access to recordings of past trading sessions, access to the Harmonic Trading Video Library, the Harmonic Trader Monthly Report, and PDF downloads of "The Harmonic Trader".

Extra Bonus:

All who purchase will receive a PDF copy of Scott's "Harmonic Trading, Volume One", which is a $50 VALUE.
Terms and Conditions:
Note: If you don't have a TradingView account yet, you can sign up for one here.
Review the Why Lite? and Chart Operation sections of the User Guide so that you fully understand the differences/limitations of our HPC Lite for TradingView product.
After you purchase the HPC Lite for TradingView license and send us your TradingView User Name (TradingView User Names are case-sensitive so please send it to us in the correct case), you will be granted access within 24 hours (probably much sooner). To access the indicators, click on the Indicators button at the top of TradingView and select the "Invite-Only Scripts" option and you will see our indicators listed there. Just click on any of the indicators and it will be applied to your chart. You can adjust the indicator parameters using the standard TradingView indicator "Settings" option. If you have any questions, please access our online User Guide near the top-right of this page.
The "License" covers the use of the
HPC Lite for TradingView
indicator(s) on and in the TradingView platform and does NOT include any source code (the source code is protected), nor does it include the rights to any source code. A
HPC Lite for TradingView
license can be used on one TradingView account only, and is not transferable. If you have multiple TradingView accounts then you will need to purchase multiple licenses for our
HPC Lite for TradingView
product.
Support:
If you have questions, please check the
User Guide
first. Chances are that any questions you have will be answered there.
We also have several videos in the Resources/Videos section which you will find on the right-hand side of this page near the top.
If you have a question or issue that is NOT covered in the User Guide or the videos, then please contact us at hpc@sr-analyst.com and include your Order # along with a clear description of the problem.